We Are At The Start Of A Global Revolution And As The Transition Takes Its Due Course Ziya Eco Solutions Is Proud To Be At Beginning Of This Green Curve....
About Us

We, at Ziya Eco Solutions are committed to providing Compostable, Eco -Friendly, Bio Based Solutions made from renewable plant resources as an alternative to petroleum based Plastic. All our Products are 100 percent Compostable, CPCB certified and comply with ISO-17088 standards.

It's our earnest endeavour to provide our clients with a constantly expanding product range of Superior quality Compostable products with multiple customizations available because the choices we make today will help us lead a greener tomorrow. We look forward to working with organization committed to reducing.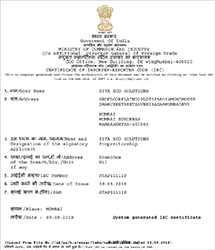 Get in touch with us